Hello, I am attending the University of South Korea's college students. This time Beaglebone black buy your product and will try to proceed with the project.
SD card using beagle So you can give this to come for Android os spread
Android sd card before pre-compiled images (listed on the following site:
http://software-dl.ti.com/dsps/dsps_public_sw/sdo_tii/TI_Android_DevKit/TI_Android_ICS_4_0_3_DevKit_3_0_1/index_FDS.html)
To put the pc to install VMware player on Ubuntu is laid.

Through the terminal as follows: sdb1 sd card is mounted in the name to make sure that iteotgoyo.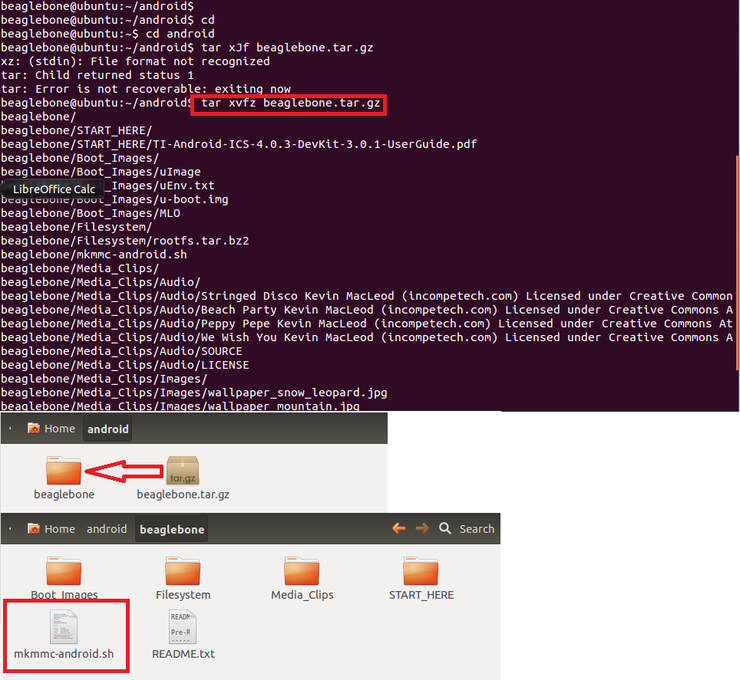 I said at the compressed image files by downloading the Android os released extrusion that has been confirmed in the script file.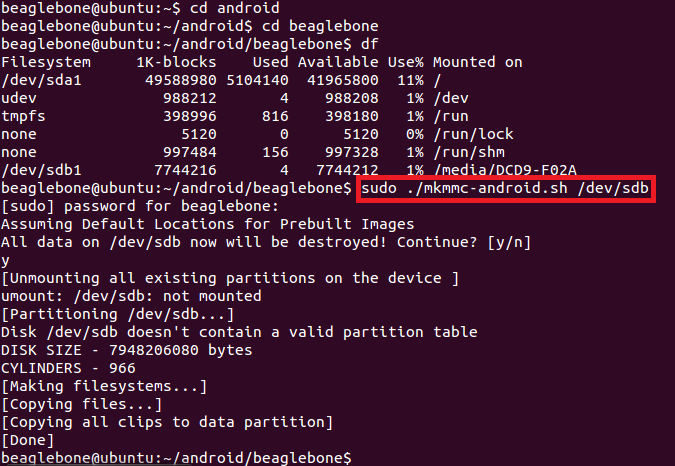 I run the following script files scored.

As a result, the partition automatically remove the sd card and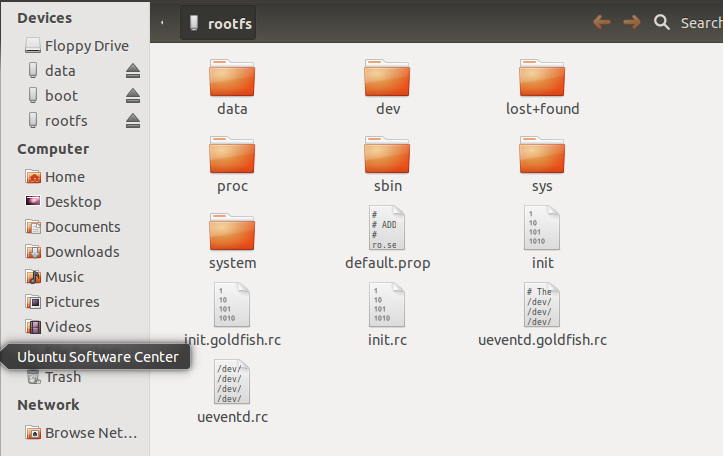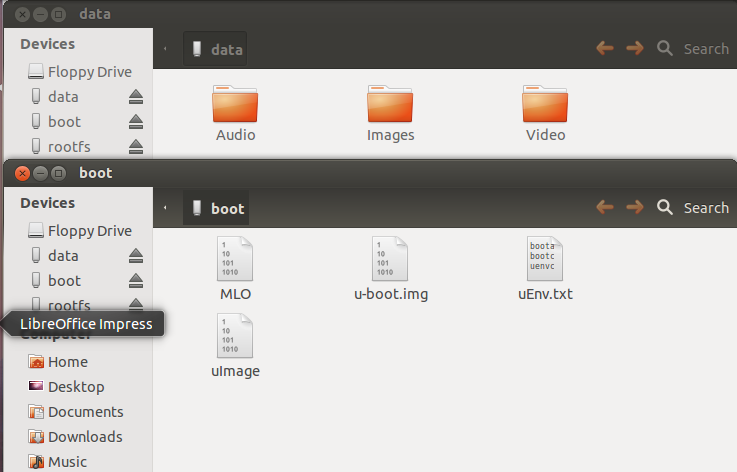 As a result tried to check the next picture data, boot, rootfs three space Ubud loaded image kernel, root file system, etc. which I was able to confirm that.
Now here's an image from the sd card Android has moved well thought inserted into the right after pulling the Beagle was given the power.
As you can see in the video only one with the power led lights up and the lights still come in four hdmi not connected with the tv screen also does not come with …
These one hour's wait continues … I saw this on the android beagle projects has not been able to hurt … ask for help!
where to put sd card boot button when you know one?? Hold down this button and just power from the haves to give that power differences haves this??

Or to put Android in the above method wrong?? What would be the other way??

Do I have to wait more than an hour??
IMG_1405.MOV (5.1 MB)