I wanted to post something to the GSoC list to get their feedback as we start to narrow down on the card outline for the Bone101 tutorials.
http://jsfiddle.net/jkridner/7X5C3/embedded/result/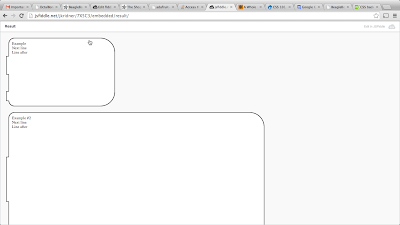 It also seems to look nice from an iPhone
Please take a look at these and let us know your thoughts before Diego sinks too much more time into this.
I believe the next step will be to prototype the multi-deck view at http://diegotc.github.io/bone101/Support/GSOC/template.html, then make an initial layout for the zoomed-in cards with forward/backward/show-all/run/stop buttons, etc.
Do I have the steps right?