Why is my device only limited to 400 MHz?
It doesn't change no matter what I do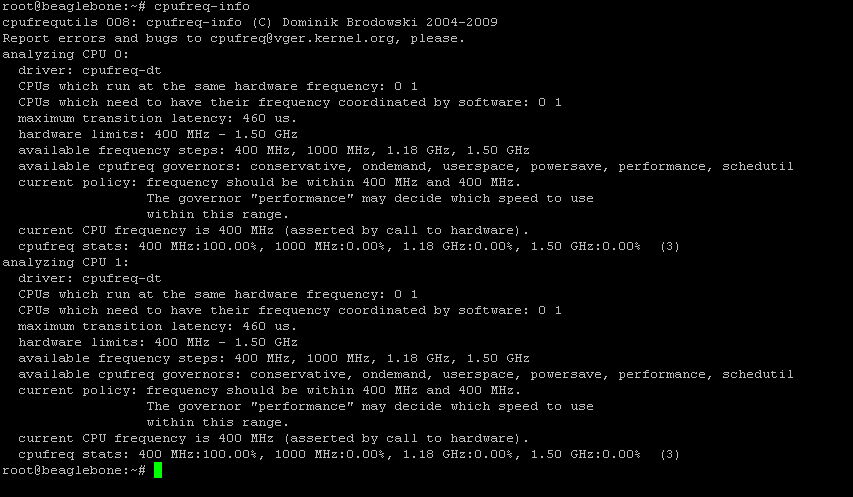 Check the temps:
/opt/scripts/device/x15/test_thermal.sh
Do you have an external fan to blow on it?
Regards,


It seems normal.
the cpu is 58.5C, thus it's in state 3… (3.5 degrees C over passive limit)…
If you stick a fan on it or blow across it, it'll auto upclock…
Regards,

Is this a hardware limit?
Or better question, is there a way to increase the limit so it won't be in that state?