BBAI running on Debian 10 march release with LXQT GUI.
When I try to open a web browser, the CPU pegs to 100%. It eventually will draw the web browser but the system is essentially locked up. Even moving the mouse has a 2 minute delay. It doesn't seem to make it far enough for me to try to load a page, I have to power-cycle the board to recover.
This is true with the Firefox that the debian image ships with, and also chromium.
Anyone know what's going on here?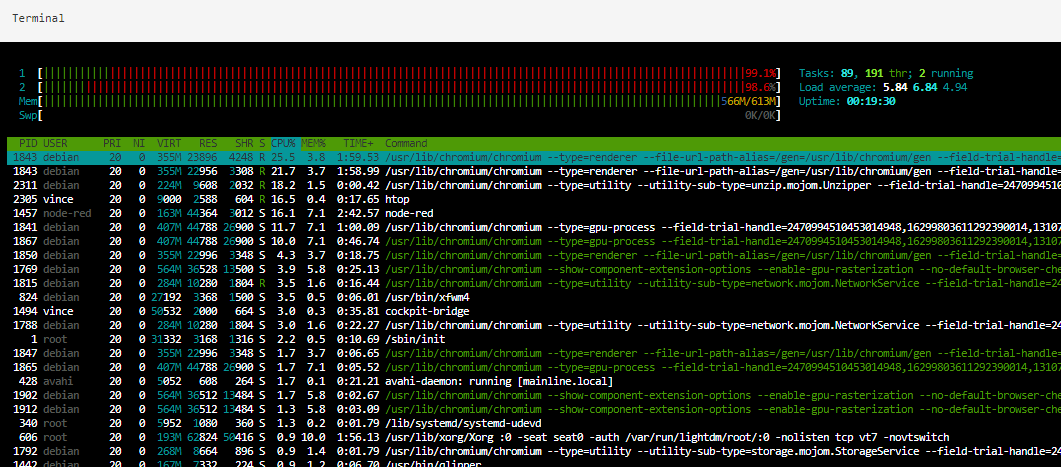 Certainly this board is powerful enough for basic web browsing?