Dear friends, I'm trying to use the mikro-e Thermo K Click, a break out board with Microchip's MCP9600 thermocouple convertor, with the BeagleBone Black. It is connected by I2C and supports a clock frequency of up to 100 kHz.
In order to read a measurement from the MCP9600 (at the I2C address 0x67), six bytes of data have to be read from its register 0x00 on: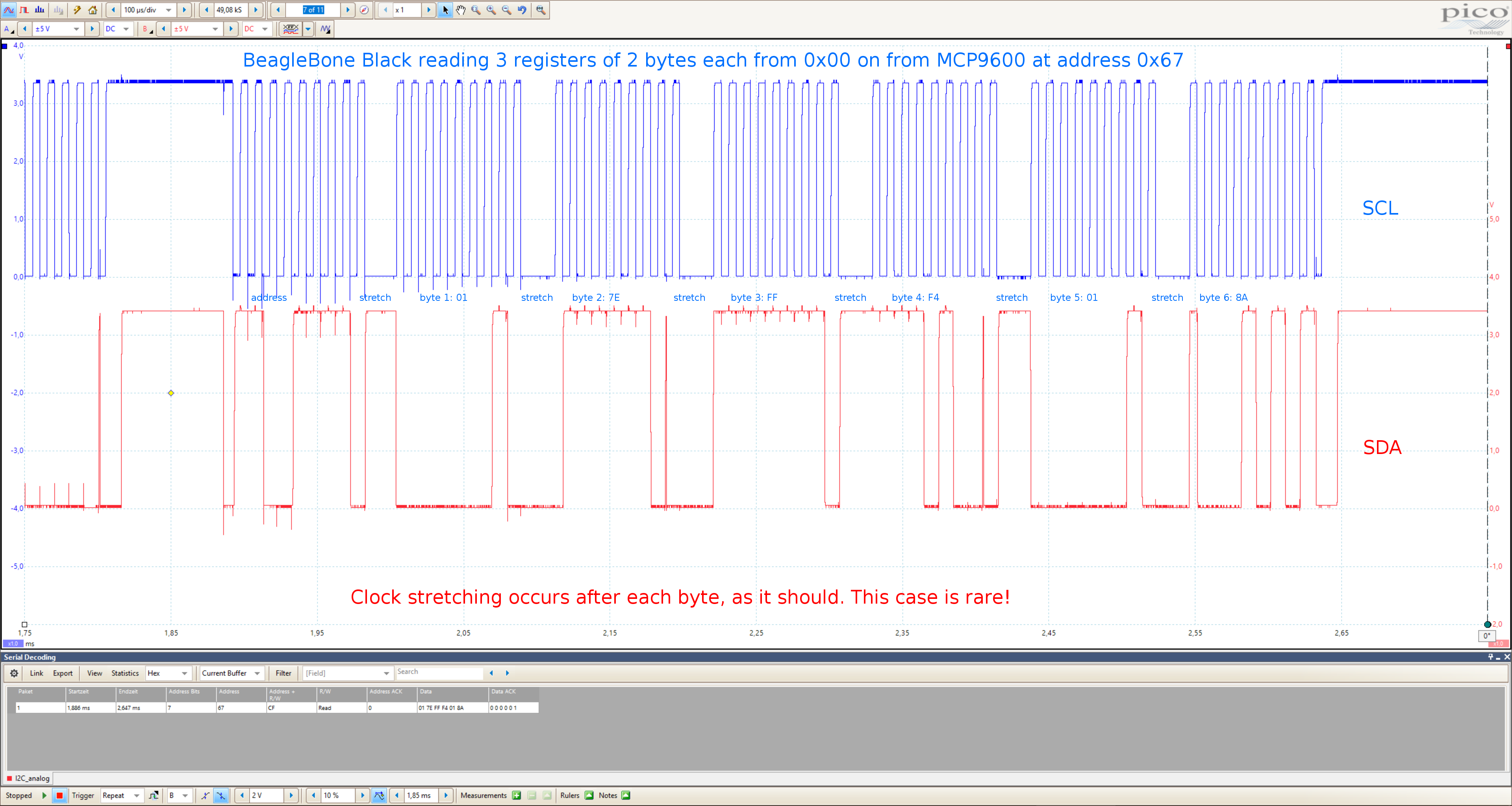 As specified in the MCP9600's data sheet, clock stretching occurs after each transmitted byte.
More than 90% of all queries yield non-sense values because clock stretching after some bytes is missed and the previous one seems to be repeated then, which looks like this: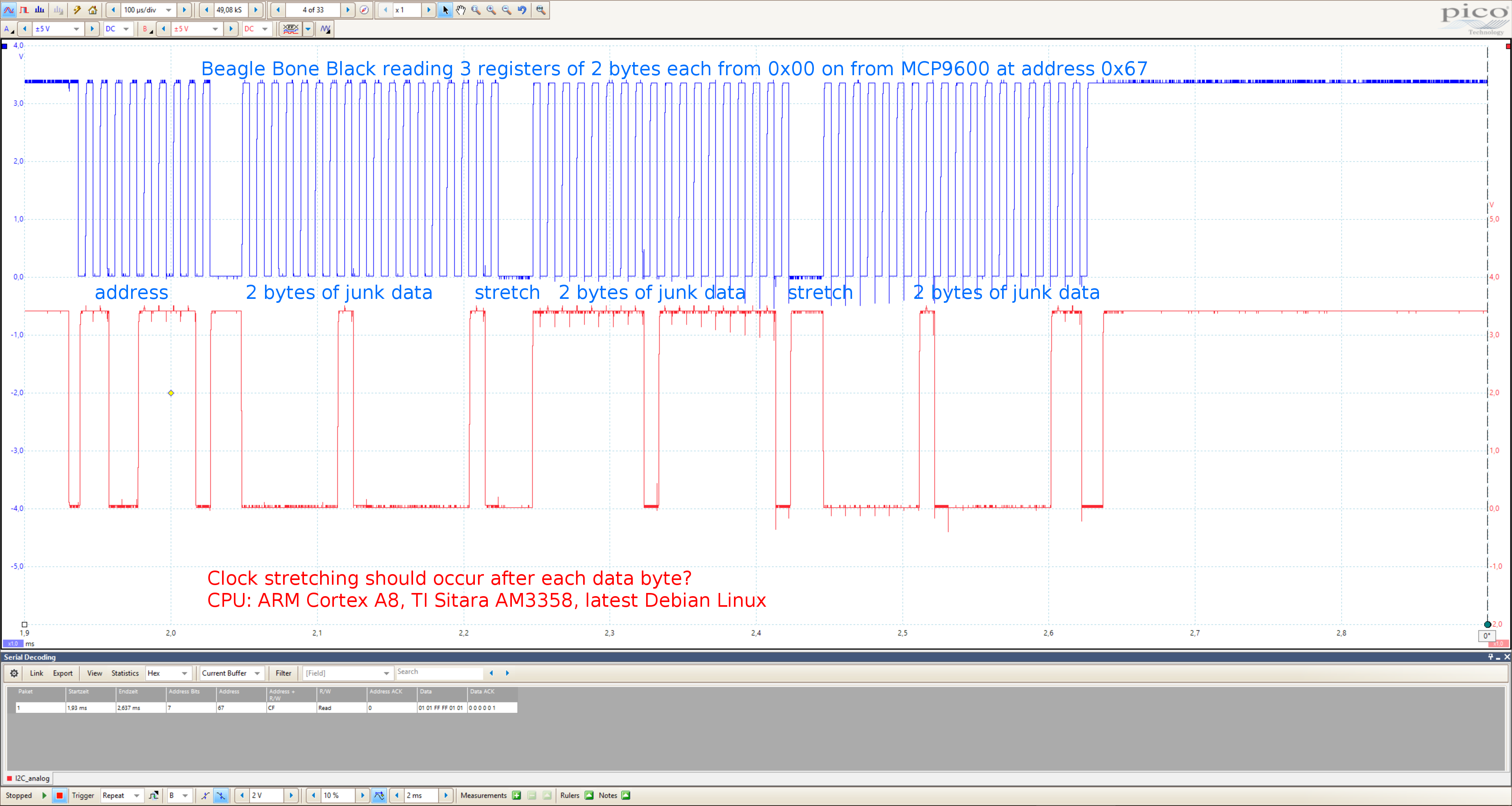 Do you have any idea what is going wrong there? I believed the BBB to support clock stretching, and now I'm wondering if that is really the problem.
Thank you for your help in advance.