Hello all

I am new to Beaglebone. I got an issue when I setup the Eclipse for cross compilation of my code on my Windows 10 platform.
I follow the instruction in "HelloBone - HelloBone" and everything works fine. My code can be compiled successfully.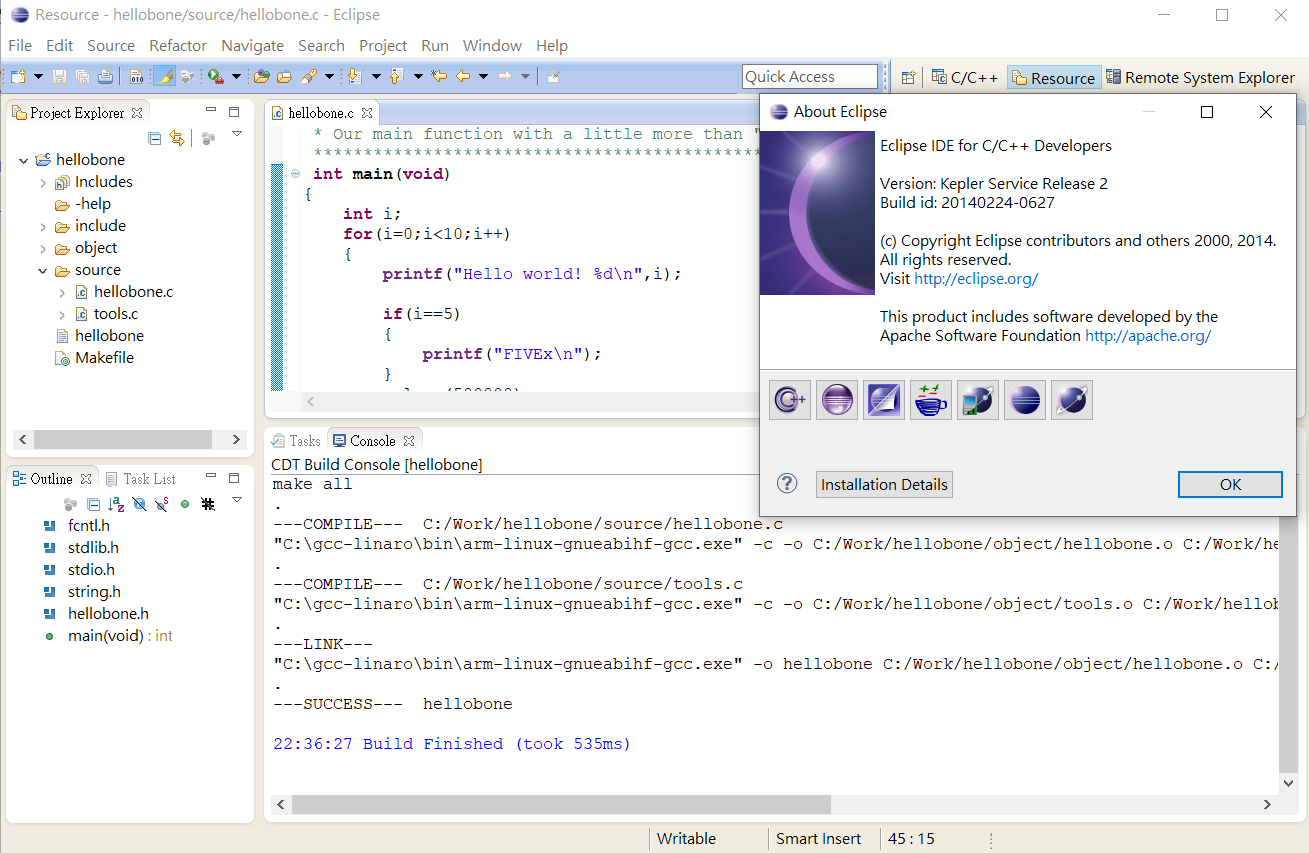 But when I tried to run the code on my BBB, "Launching hellobone Default" has encounter problem" occurs.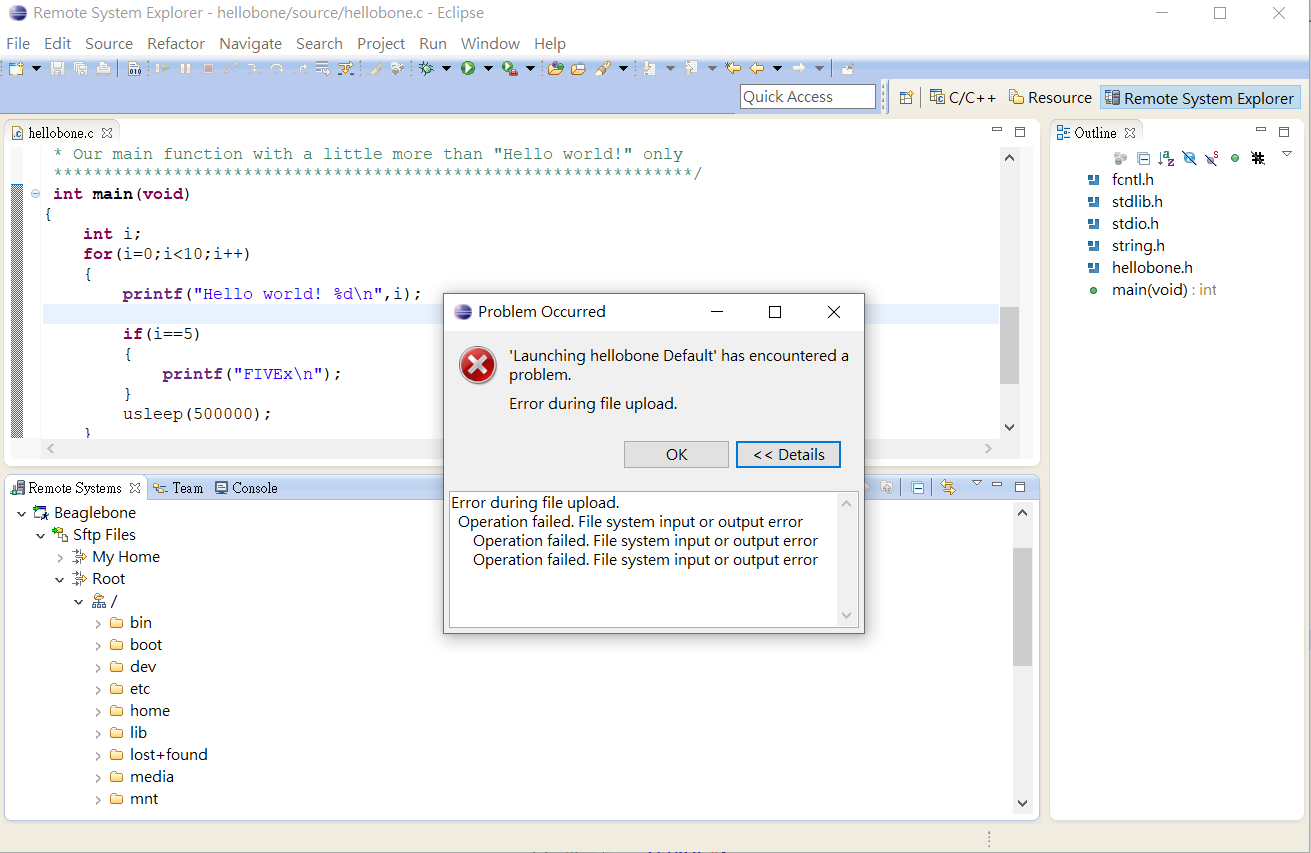 When I checked my BBB with SSH, I found that the object file can be loaded to my target folder but it is not an executable one.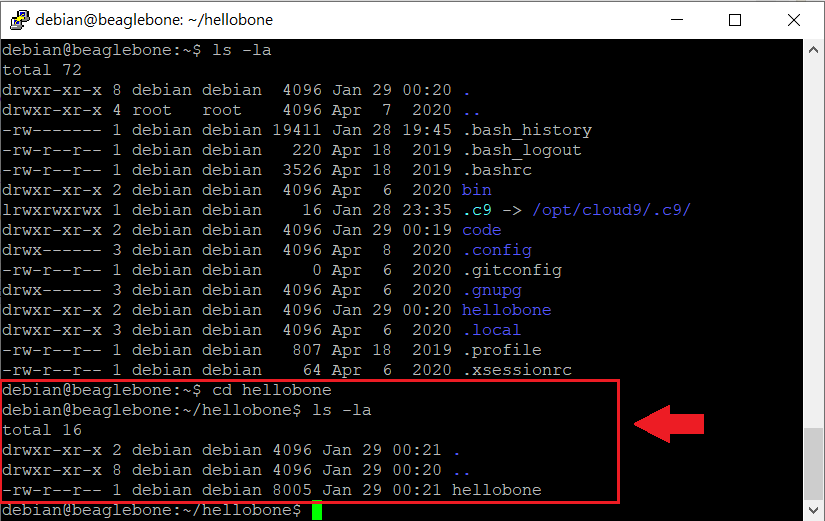 I checked my Run Configuration , I had added a commands to execute before application "chmod +x /home/debian/hellobone/hellobone". This is an absolute path but this didn't work. I have searched for a solution for it but may be I am stupid and still can't solve it. May I ask if anyone can help me to get some hints to solve it? Thank you very much guys.