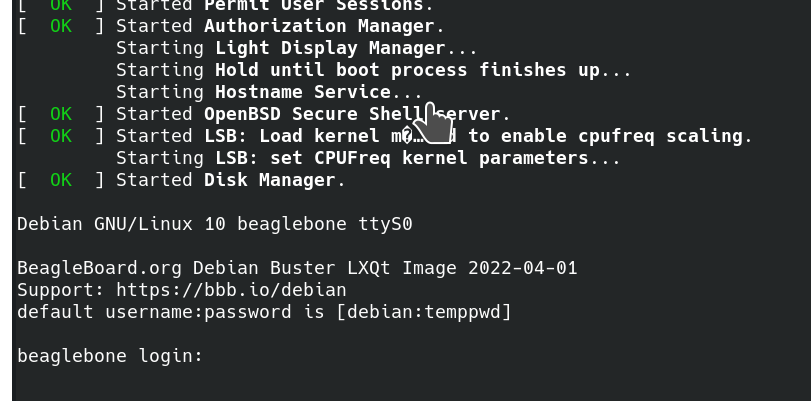 I'm having difficulties logging in when I get to the beaglebone login: prompt through a serial connection, using minicom in echo mode with USB power. No matter what I enter, nothing happens.
I feel pretty dumb, because I tried debian debian:temppwd debian temppwd <return> and everythign in between to try to proceed with the boot. I'm on the latest release, emCC flashed.
What am I doing wrong?