Hi there
I am quite new to Makefiles, Linux, cross-compiling, etc. and was wondering if you could give me a hand.
I have a relatively large code which compiles perfectly fine inside the Beaglebone Blue. However, it takes quite some time. Can I compile it on my Windows WSL Ubuntu 20.04 LTS? I use the #include <robotcontrol.h> library. What would be the steps?

After cross compiling, how would I upload the code to the board "securely"? I've read something with like ssh or something like this?

I'd like to organise my code a bit better, eg. having scr folder, include folder, probably object folder, and somefolder where it outputs the executable like "bin" and so on. At the moment I have this makefile which I took from one of the templates. What would I need to modify on it?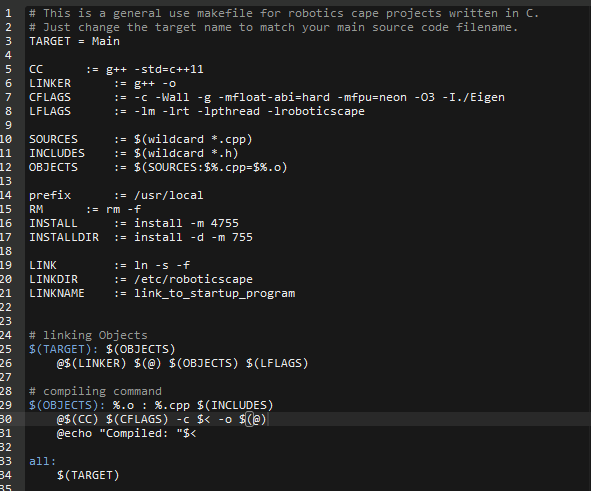 Thank you very much in advance for your help.
All the best!
Oscar