BB AI updated to Debian Buster 10.11 using this image:
flasher-debian-10.11-lxqt-tidl-armhf-2022-03-02
Node-red is version 1.3.5, I would like to upgrade to 2.2.2, Anyone know how?
Is it intended to use the Johnny-five I/O nodes? Because in the config, there is no plugin for the AI board, only BB Black: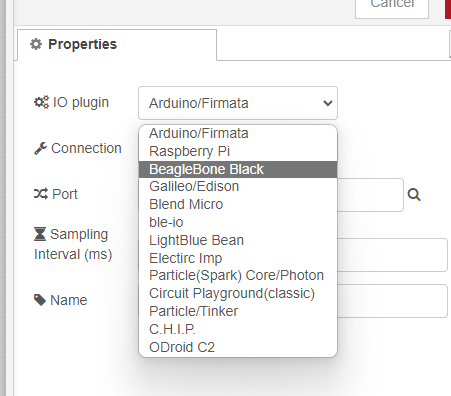 Is it safe to use this plugin for the BB.AI?