Hi,
I am having a problem with RS485 usb.
After some time (Maybe two-three weeks) it suddenly stops working. One end is connected to Beaglebone green gateway another is connected to PLC.
dmesg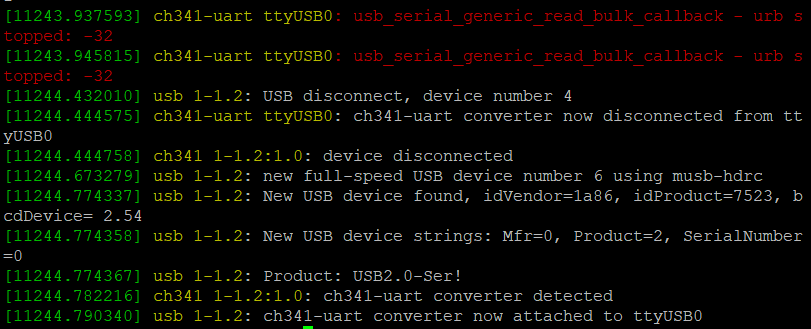 lsusb


Also another usb port also has this adapter and it is connected to HMI. That port doesn't have this problem.
reboot didn't help.
Also I can't physically pull out and put in that converter to Beaglebone because it is in another location.
Does someone have an idea how to fix this problem ?