Hi, I've been trying to set up a GPIO pin on the BeagleBone AI as an input but keep getting this error. I've confirmed that I am using the correct GPIO pin, it works as an output, but just can't get it to work for an input.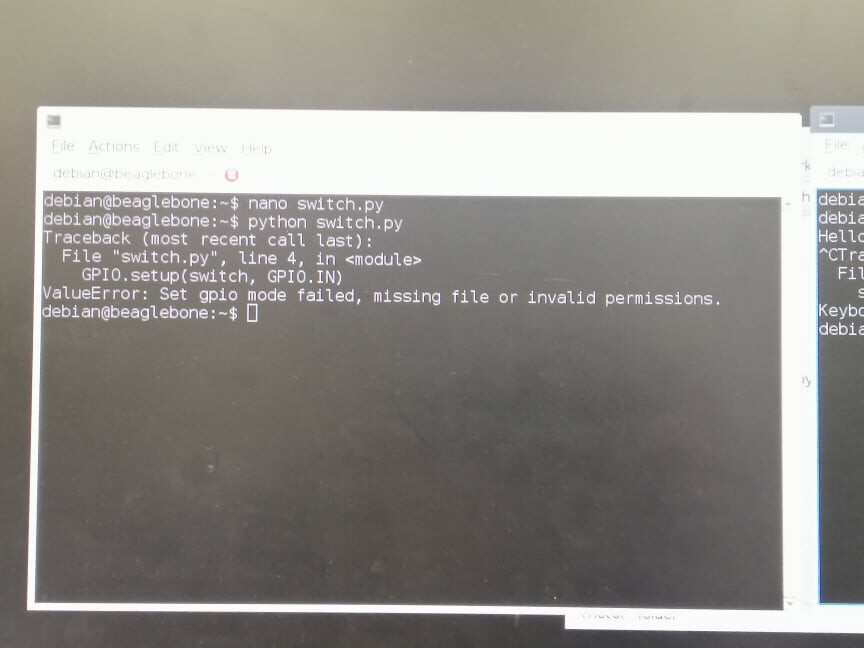 Does anyone have any suggestions about what could help fix this, or a different approach to receiving an input from the GPIO pins?
The code I'm using is as follows:
import Adafruit_BBIO.GPIO as GPIO
switch = "P9_31"
GPIO.setup(switch, GPIO.IN)
exit_loop = 1
while exit_loop:
if GPIO.input(switch):
print("Switch On")
exit_loop = 0
GPIO.cleanup()
I tried using Adafruit_Blinka but it just results in an endless list of errors when trying to install/use the library. I know there are differences between the pins for the Black (which adafruit_BBIO is designed for) and the AI, but I've found GPIO pins using them as outputs.
Thanks