I use buildroot from Bootlin – Embedded Linux and kernel engineering to beaglebone black from scratch.
But I couldn't get ethernet work. Any one know what I am missing or what config should be enable relate to this error?
I already enable below in #/etc/network/interfaces
auto lo
iface lo inet loopback
auto eth0
iface eth0 inet dhcp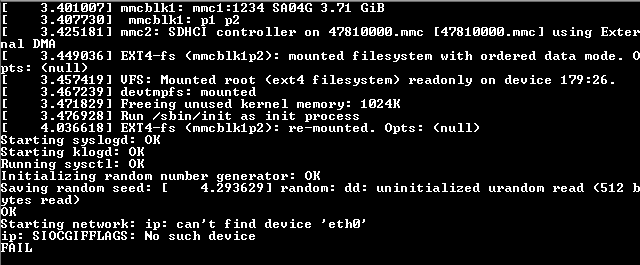 also tried with static ip, still failed.
auto eth0
iface eth0 inet static
address 192.168.x.x
netmask 255.255.255.0