Hello,
Does the BBAI FanCape work on the BBAI-64 for heat dissipation?
I have a random, I will mention it soon, WiFi module from a Lenovo computer that I attached to the BBAI-64.
It is an Intek Model: 9560NGW
I tried the commands listed under the BBAI-64 for setting up WiFi. I received this output when using the command to update wpa_supplicant-wlan0.conf: Failed to connect to non-global ctrl_ifname: wlan0 error: No such file or directory
Is this a known issue so far w/ adding random WiFi modules?
Seth
P.S. Also…the EDGEAI image from Debian 11.x (Bullseye) - Monthly Snapshots (ARM64) fails when using Etcher to write the image to SD Card. Here is a photo of the attachment and WiFi module in question: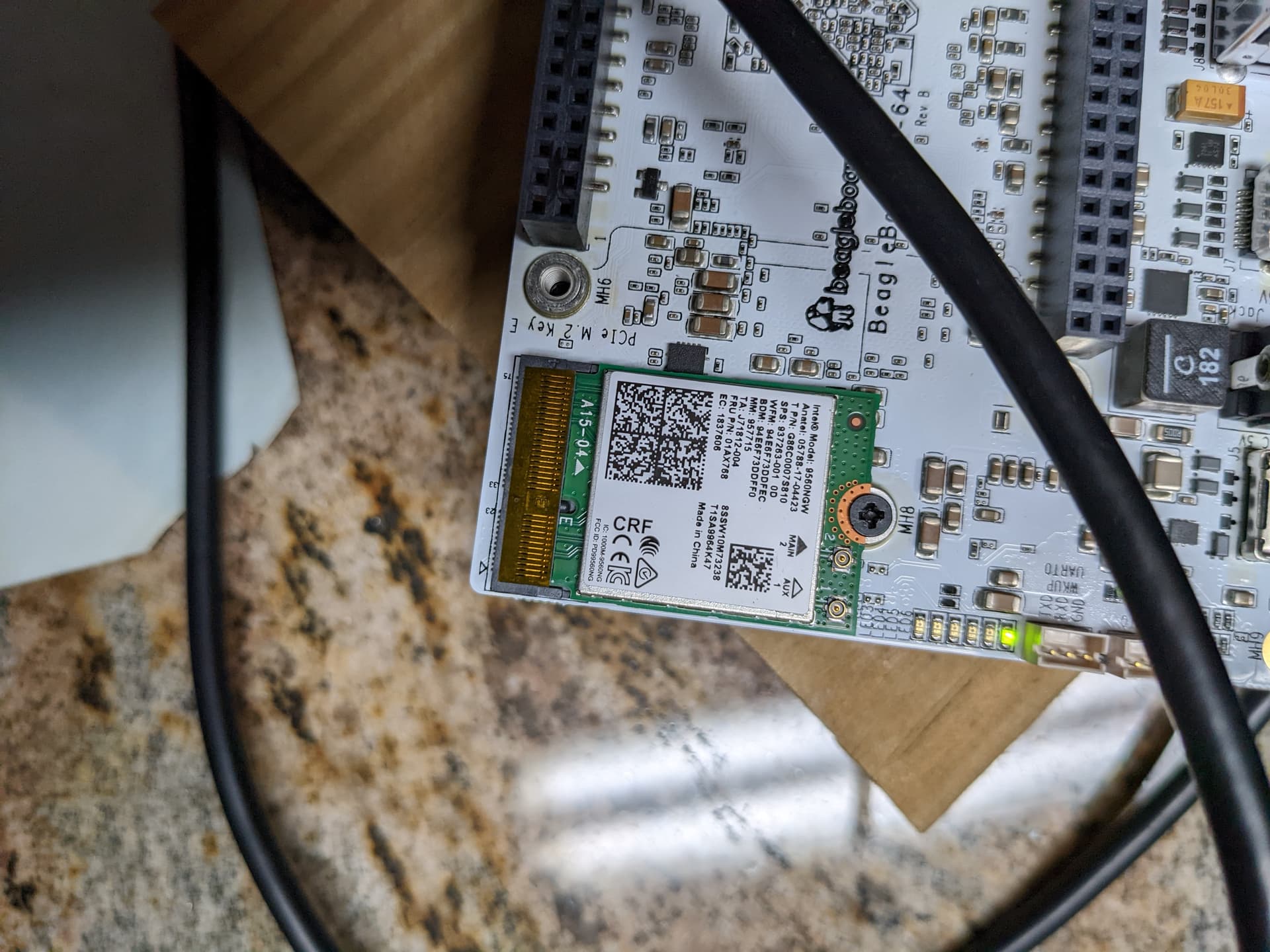 Dang it…
Also, how would one create the SD Card to have full capacity? Here is the answer. Rebooting the device, BBAI-64, creates the inflation of the SD Card to its full capacity.